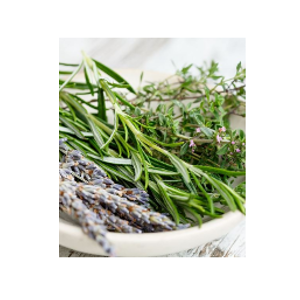 Key Facts
We use this system as the fastest way for growing herbs indoors

Using aquaponics or hydroponics

In particular growing

Key essential herbs – used in most recipes
Culinary specialised herbs – for Italian, Thai, Mexican, etc recipes

Very easy to start & manage

Even if you are completely new to aquaponics or hydroponics
Or have never grown herbs at home before.
.
How the growing herbs indoors plan works
The indoor herb garden system works by focussing on 3 items:
The growing system – either Aquaponics or Hydroponics
The core herbs – the types used in most recipes
Specialised herbs – based on specific requirements
Taking the 3 elements in turn:
Element 1 – The growing system
Herbs & Salad are easy to grow indoors, but the quickest & most effective way for growing herbs indoors is to focus on 3 items:
Nutrients – The right type & amount of nutrients (including water),
Light – The right amount of light for your herb type
Temperature – The best temperature.
Yes, growing herbs in little pots of soil will work. However the downside is that this depends on lots of sunshine, as well as making sure you provide exactly the right amount of water. (not to much or to little).
The reason we recommend the units below is because they are completely automated – to help you get very fast & easy results.
In addition a very major advantage of the hydroponic ones is that they incorporate the right type of lights to help your plants grow, so you will great results every day of the year.
Element 2 – select the right type of herbs
Most of the available units usually contain packets of seeds, to help you get started.
But the best indoor herb garden ideas are to
Select seeds that contain the type of herbs used by the top chefs (which are often not the herbs sold in shops)
In addition try to make sure that you are growing herbs indoors that have a similar height & growing cycle (so you can plant them together).
In the 'core' herb garden we tend to recommend key herbs that taste great and also have a similar height and growing cycle:
Namely
Element 3 – Add specialised herbs if required
If you have a look at our fresh ingredient growing plans you will see we recommend different types of herbs based on the type of cuisine & recipes you most often prepare.
For example:
The key is to add the right type of herbs for your own personal circumstances.
How to start using the indoor herb garden system
Easiest option is to have a look at the popular growing herbs indoors systems and have fun starting to grow your own and experimenting with indoor herb garden ideas
More information
Hopefully our growing herbs indoors system have helped, or for more details have a look at:
The best herbs to grow indoors