Description
Key Facts
Easy way to grow your favourite herbs at home.
Great for a kitchen window sill or shelf (with light)
Especially the chalk label is very useful
.
The kitchen herb garden kit
If you want to grow herbs at home then the kitchen herb garden kit is very simple and easy to use.
Where you:
Put some seeds in the soil in the pots
Wait for them to grow
And then water and use
How does it work – why grow your own herbs?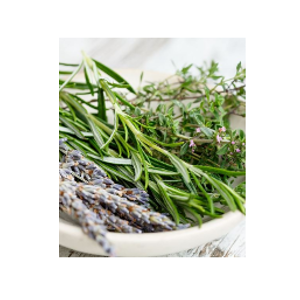 One of the most important ingredients in cooking are herbs – and fresh herbs make a real difference to the flavour of meals and drinks.
It is very easy to grow herbs in your kitchen and this unit is a very simple way to get started.
It contains:
3 x reusable herb pots
1 x wooden herb planter/indoor herb garden box
3 x seed packets (parsley, chives, basil)
1 x drip-tray
3 x bags of growing medium
3 x chalk pens
All you do is fill the pots with the growing medium, add the seeds and wait for them to grow. Then simply water them as the herbs grow.
But… why not try a few other herbs?
Yes, the pack includes 3 types of herbs but a key advantage of growing your own herbs is that you can grow varieties not often available in shops.
For example why not try :
Holy Basil – Ideal to grow if you like cooking spicy Thai dishes.
Lemon Basil – Ideal for South Asian or North East African Dishes.
Thai Basil – Ideal for Thai, Laos or Vietnamese Recipes
Orange Mint – Ideal for salads and Mexican recipes like Salsa
The seeds are available online and will make a real difference to cooking, Using the kitchen herb garden kit they are easy to grow.
A Kitchen herb garden & light
The kitchen herb garden kit will work but a key item to focus on is light.
The kitchen herb garden kit doesn't take up much space and will fit easily on an indoor window sill
– but if you don't get that much light why not try growing it on a shelf using an indoor grow light (like the growling light bars shown on the right)
About the kitchen herb garden kit
This convenient herb kit includes 3 rustic plant pots in 1 wooden planter box with a drip tray. Complete with seeds and a growing medium, you've got all you need to get gardening right at home
The indoor herb garden is equipped with blackboard sides and chalk, so you'll never forget.
The windowsill herb planter allows for all kinds of repotting, whether it's fresh veg or herbs – store it on your windowsill to keep within reach when cooking
The 3 plant pots have drainage holes and the window herb planter box is equipped with a discreet plastic tray, so you don't need to worry about the cleanup
More details