What are plant pods?
They are very similar to the way you use pods in a capsule coffee machine.
If you want to grow Herbs and Vegetables at home than all you do is place the pod in an automated growing system.
The Click & Grow plant pods (show right)
Use natural, renewable, biodegradable material
No GMOs, herbicides or pesticides
Will help you grow plants 30% faster (see below)
The advantage of using this type of growing system is:
Very easy to grow
No need to worry about water, sunlight, etc.
Fast results
And often cheaper than buying herbs in shops
Grow herbs like using a coffee machine?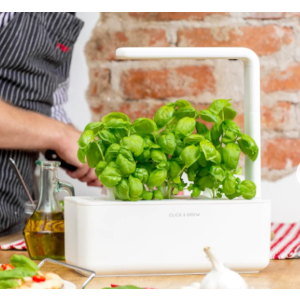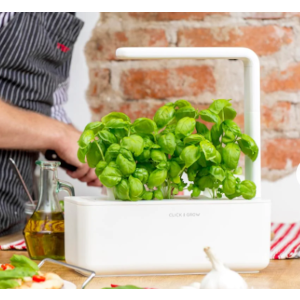 The Click & Grow completely automated system (shown right) works in a similar way to using a capsule coffee machine .
But instead of coffee pods, use biodegradable plant pods.
More than 75 + different plant varieties.
Automated watering, light and nutrients controlled by App
How does it work?
All you do is Insert your plant pods into your smart garden and watch your greens grow.
The automated gardens takes care of watering, light, nutrients and oxygen
Start harvesting in approx. 35 – 45 days after planting. If harvested in a "cut and grow again" manner some pods will continue to provide yield up to 8 weeks easily.