How to grow Roma Tomatoes
The How to grow Roma Tomatoes videos
The first 4 weeks
Roma tomatoes are the ideal ingredient for Italian recipes and great for making items like Passata, Tomato Paste, etc.
However, if you've ever tried to buy them fresh then you will know they are virtually impossible to get. But they are very easy to grow at home.
My very first video (4 weeks after sowing) shows 2 ways to grow them from seed
In soil in the garden, and
Using hydroponics on a bedroom window sill.
I will be adding updated video's every 4 weeks.
This video was recorded Friday 2nd July 2020
How to grow Roma Tomatoes at home
This Roma tomato is the ultimate mid season Tomato. It has a perfect flavour, perfect pear shaped 3″ fruits, all beautifully red.
You will find the plants grow on vigorous determinate vines producing a heavy mid-season crop.
If planting outside grow on under cooler conditions and when about 8 inches tall,
Either plant in their growing position in the greenhouse
Or gradually acclimatise them to outdoor conditions
And then plant out 18 inches apart in a warm and sunny spot in moist, fertile well drained soil and keep watered.
Or you can grow them indoors all year round using hydroponics & specialised light
For more details of the seeds & hydroponic systems visit our online shop
Typical Roma Tomato Recipes
The classic Italian tomato – ideal for sauces and italian recipes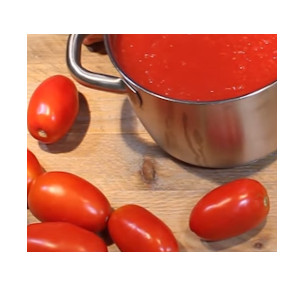 The ideal ingredient for many Italian recipes
Lovely flavour and ideal as an ingredient in sauces
Easy way to add a tomato flavour to meals.