How to grow herbs indoors
Herbs are easy to grow indoors, but the key is to focus on 3 items:
The right type & amount of nutrients (including water),
The right amount of light for your herb type
The best temperature.
In addition the easy way to grow them is to make sure that you grow herbs that have a similar height & growing cycle (so you can plant them together).
For details of our recommended herbs have a look at the key ingredients growing plan
The links below show 3 ways to grow them, or read below for a more detailed explanation.
The right amount of nutrients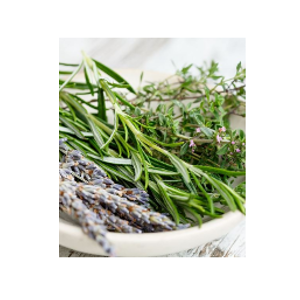 The advantage of using an hydroponic or aquaponic system is that it's a very easy way of providing your herbs with exactly the right nutrients & light.
And a lot easier than growing them in soil (pots) and having to water them.
Either an hydroponic or aquaponic system will work but they are different:
An hydroponic system is easier to start and maintain than an aquaponic system.
On the other hand an Aquaponic might get you slightly better results, and can look very attractive.
An Hydroponic System
This is the easiest way to grow herbs indoors – most units are quite compact and will fit on a window sill, side table, etc.
An hydroponic system works by growing your herbs with their roots 'dangling in water' so that they will always have the right amount of nutrients.
This is the type of system used by many commercial growers, and there is no reason you can't use it at home.
Hydroponic systems are available in many different sizes to suit different budgets. For example a unit like the one on the right will also contain an automated light supply – so that your herbs will think it's always summer
An Aquaponic system
An aquaponic system is similar to the hydroponic one, however the water will contain fish.
In this system the roots of the herbs still 'dangle in water', however all you will need to do is feed the fish.
There are many small units (like the one on the right), which are great for testing aquaponics at home.
The downside is that you won't be able to grow many herbs (due to the limited space) and you will also need to get addition lights if you want to grow herbs in winter.
How to start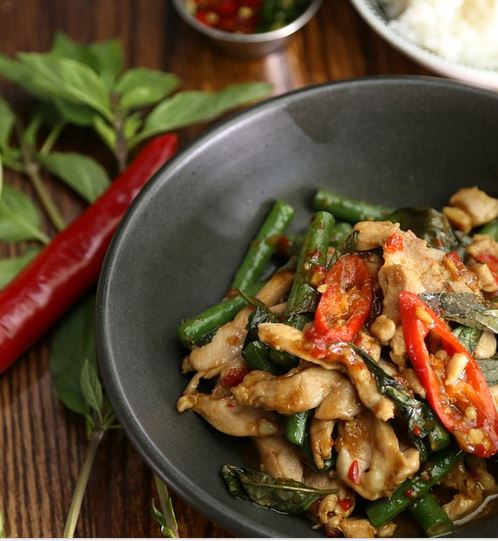 If you want to use the easy grow herbs plan then the start is to select the types that you use most often.
The key ingredients growing plan contains the most popular types, but you might want to slightly change them based on our own cooking & meal preferences.
For example if you cook many italian recipes you might want to make sure you grow Italian parsley, or if cooking stir-fry (such as Thai or Vietnamese recipes) then add Thai basil or Holy basil if you like spicy or hot meals.
The simply decide if you would like to use hydroponics or aquaponics and start.
Want to grow more ?
The units above are great for kitchens, etc. But if you need larger quantities have a look at our indoor vegetable growing plan