Growing peppers & tomatoes indoors
If you want to grow peppers & tomatoes indoors then 3 elements will be very important.
Follow the links for more details, or read below to find out why we recommend these three items.
Growing peppers & tomatoes indoors – 3 key elements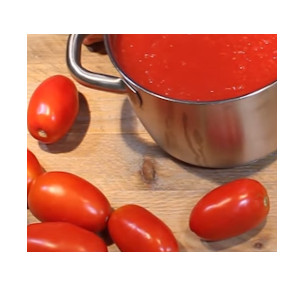 When you look at our site you will see the whole objective is to make growing ingredients as easy as possible, and to make sure you can grow them every day of the year.
Especially tomatoes & peppers are lots of fun to grow indoors, and freshly grown will add real flavour to your recipes & meals.
In addition you will be able to grow varieties not found in shops – like Roma or San Marzano tomatoes, habenero or poblano peppers, etc.
Growing them can be really easy but the key is to focus 3 key items:
The right type & amount of nutrients (including water),
The right amount of light & heat
Support to help them grow.
The advantage is that you will be able to grow fresh tomatoes & peppers all year, irrespective of the amount of sunlight or temperatures outside.
Taking the key elements in turn:
Element 1 – focus on nutrients & water
Many commercial growers use hydroponic systems to grow tomatoes and peppers indoors (usually in greenhouses)
The reason is that
Hydroponically or aquaponically grown tomatoes & peppers will grow faster with better yields. Compared to those grown in soil.
It is easier to control key items like nutrients & ph levels.
And of course it's easier to water them.
If you want to grow tomatoes & peppers indoors then it's well worth having a look at something like the hydroponic unit on the right.
It takes up very little space and is very easy to operate.
Element 2 – provide the right light & temperature
Plants like tomatoes & peppers like lots of sunshine & warmth.
The advantage of using a specialised grow light (like the one on the right) is you will be able to provide exactly the right type of environment.
Not only do specialed grow lights
Provide the right type of light
But also the right temperature levels
The advantage is that the best grow lights can be programmed to help you get the right environment for your plants to grow.
For example some peppers will prefer warmer temperatures or longer light then some tomatoes, etc.
.
Element 3 – support to help them grow
The final element is to provide support for your plants as they grow.
This can sometimes be a challenge indoors – outside (when growing in soil) you can often simply use a bamboo rod in the ground.
But indoors – especially when using hydroponics or aquaponics – that is not as easy.
In addition it helps to use a support system that you can grow, as the plants get bigger and need some support.
The only one we've found that seems to fit the bill, is the one on the right.
Which tomatoes & peppers to grow, and why
If you use the above system then you will have no problem growing whatever tomatoes or peppers you prefer.
But what you grow depends on your own tastest and preferred cuisine.
For example do you cook Italian, Mexican or Japanese meals, etc. Similarly do you prefer hot & spicy meals or just a bit of added flavour?
A key element will be both the height of the plants, as well as how long they take from seed to harvest.
Hopefully the information below will help you select what to grow (or combine)
Please note – this is based on our experience and your results might be slightly different.
Sweet Peppers

Banana Pepper – max height 60 cm ; days to harvest 80
Pimento – max height 60 cm ; days to harvest 90
Bell – max height 90 cm ; days to harvest 90
Shishito – max height 100 cm ; days to havest 55
Hot Peppers

Anaheim – max height 60 cm ; days to harvest 90
Hungarian – max height 100 cm ; days to harvest 90
Peperonici – max height 75 cm ; days to harvest 65
Poblano – max height 65 cm ; days to harvest 200
Fiery Peppers

Birdseye – max height 70 cm ; days to harvest 150
Cayenne – max height 60 cm ; days to harvest 70
Habanero – max height 150 cm ; days to harvest 90
Jalapeno – max height 90 cm ; days to harvest 75
Scotch bonnet – max height 150 cm ; days to harvest 130
Thai – max height 70 cm ; days to harvest 150
Gourmet Tomatoes

Roma – max height 150 cm ; days to harvest 80
San Marzano – max height 150 cm ; days to harvest 80
Tomatillo – max height 90 cm ; days to harvest 75
For a more detailed explanation of the different types have a look at our fruit & vegetable section
How to start growing peppers & tomatoes indoors
Easiest option is to have a look at the units below and have fun starting to grow your own and experimenting with ideas